Posted by Bruce Anderson, July 14th , 2006.
Malt-O-Meal held its first Employee Energy Fair this Tuesday and Wednesday at the Campbell Mill facility on west Highway 19. About 400 employees spent part of their break time learning about energy efficiency and renewable energy opportunities at a number of demonstration tables (vendors, RENew Northfield, the Southeast Minnesota Clean Energy Resource Team, and the State Energy Office). They were enticed by M-O-M's generous offer of a free energy-saving compact fluorescent lightbulb to any employee who stopped by the fair.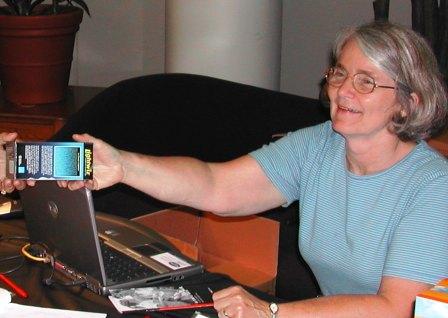 The fair was organized by M-O-M employees Bob Johnston, Katie Gillispie (above) and Lee Dilley (below).
Filed under:
Events
,
News
,
Northfield EnergySmart BuildingWorks