Posted by Bruce Anderson, April 7th , 2006
I've always regretted missing Woodstock,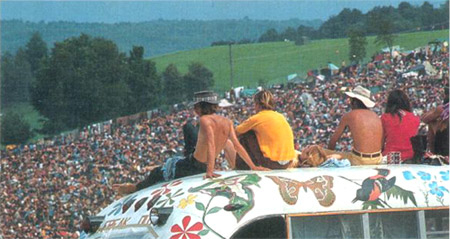 but hey, I was only 11 in the summer of '69, playing Little League baseball right here in River City, riding my lime green 3-speed Schwinn Sting-Ray
around town and country, and generally having a good time, so I can't complain.
Years from now, many people will regret that they missed Earth Jam 2006. I'm here to tell you YOU DON'T WANT TO BE ONE OF THEM! Among many other wonderful things, Earth Jam 2006 will include a veritable horde of volunteers assembling the RENew Your Place on Earth Rain Barrel.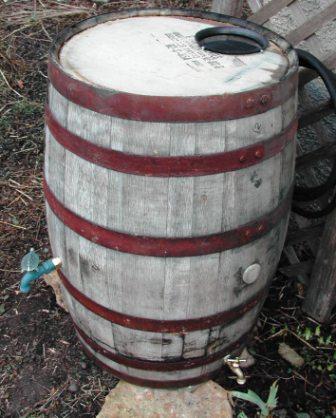 These beautiful, functional rain barrels are designed to capture rain water from your downspouts, protect the Cannon River by preventing pollution-laden driveway and street runoff from entering the storm sewer system, and will provide free, pure water for use in watering house plants, trees, shrubs and gardens.
Much more than a utilitaritarian item, these rain barrels are sure to become THE "must-have" item for the well appointed Northfield home in 2006. Made from beautiful, rock-solid 1″ thick oak barrels straight from the Kentucky distillery, they feature such heirloom-quality details as overflow hoses made from recycled tires, fire-branded logos on the top and front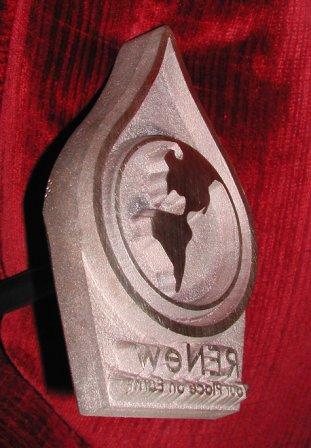 and USA-made faucets with brass animal figurine handles (your choice of hummingbird, butterfly, toad, dragonfly, rooster, turtle, chickadee, cardinal and duck).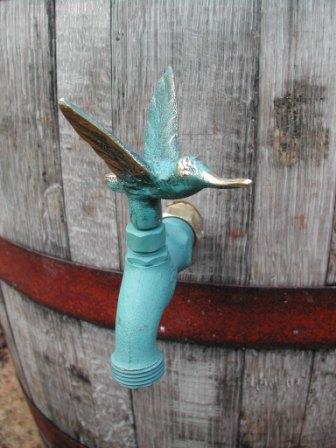 Demonstration barrels can be seen at Just Food Co-op, Lansing's Hardware, Goodbye Blue Monday, and Knecht's Nurseries. Register at Just Food to win one of these beauties!
RYPOE Rain Barrels will be assembled on Bridge Square by volunteers during Earth Jam 2006 (on Earth Day: Saturday April 22nd) on Bridge Square (10:00 a.m. until the last barrel is a wrap). All proceeds from sales of the barrels will benefit RENew Northfield and its mission of leading the Northfield area community to energy self-sufficiency.
$100 of the $160 purchase price is a tax-deductible contribution to RENew Northfield. In addition, if you act NOW (by April 14), you could get a grant to cover up to 75% of the cost of this or other stormwater reduction activities from the Cannon River Watershed Partnership.

RENew Northfield needs your help. Here's what you can do:
*Contact us if you want to help assemble barrels. This should be a festive event–a good time is guaranteed for all!
*Order your barrel today (or better yet, order several)!
Just think how happy Mother or Grandma would be


to find one of these outside the door on Mother's Day (May 14). What are you waiting for? Order yours today!!!
Filed under:
Events
,
News
,
RENew Initiatives